Well yes, we also trod the famous green carpet of the Crufts in Birmingham, the Europe's largest dog show, with a super team!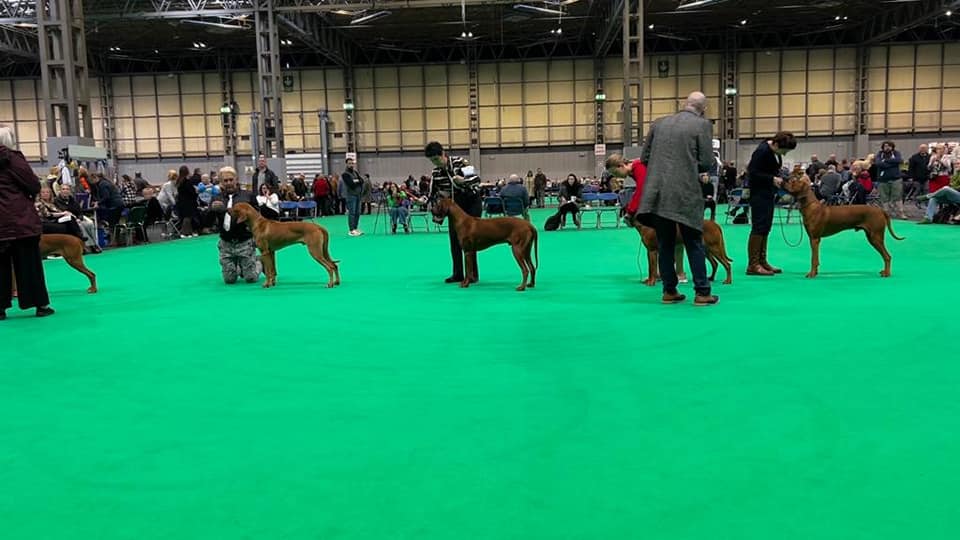 Our GazGaz (14 months), who qualified last November in Geneva, starts in Junior class and got a splendid 5th place out of 14 dogs in the ring, Judge Toni Agnew ().
(Hluhluwe Eelaijah Lauviah x Gens Julia Must Have)
5th/VHC at Crufts 2023
we are really happy and proud for this beautiful result.
The green carpet always has its charm.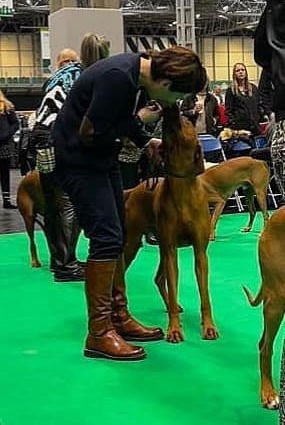 Thank you to my big and super team that accompanied us on this wonderful adventure, Trudi/Lorenzo, Bettina with Brownie the Beagle, Lorenza and Loris (super driver, he must have been born in the UK otherwise you can't explain it ) Rachele and Marina with our beloved daddy Gens Julia Must Have. Let's not forget the super support/help of our great friend Gianmaria and Stefani for the nice surprise!